Celebrating The Honey Bee
Our unique range of bee jewellery has been specially designed to celebrate the humble and hardworking honey bee and its vital place in British wildlife.
Our little bees are hand-finished with eye-catching detail in our exclusive design, available in combinations of gold, rose gold and silver. Browse and buy the full range of beautiful pendants, bracelets, rings and earrings here, or head to your friendly local hive to make your purchase.
The more bees the better! If you'd love a Lydia's Bee in a different style we can design and craft a bespoke piece just for you. Email our head beekeeper to find out more.
These aren't just any little bees! Our hand-finished worker bee collection is truly unique, specially designed by Cheshire jeweller Christopher Evans and hand-finished with gorgeous detail.
Elegant and delicate, our little bees come in solid or mixed metal combinations of silver, gold and rose gold so that you can create your own signature look or make that special gift even more personal. Bee-autiful.
Ready to see our beautiful bees up close and personal? You'll find Lydia's Bees jewellery at these listed jewellery shops, with lovely beekeepers who will be ready to answer any questions and help you make your purchase.
Each hive stocks the full range of Lydia's Bees jewellery. If they've run out, we'll post your purchase direct from our head beekeeper in Cheshire.
We're busy buzzing our way to all corners of the UK, but we've got a long way to go. So if your area doesn't have a hive yet, why not request one? You can do so by completing this form.
Bee sure to follow us on social media to find out when and where our next hive will be set up.
The Story Of Lydia's Bees
Christopher Evans designed his first honey bee pendant in 2017 for Lydia. Lydia is passionate about wildlife and is particularly fond of honey bees, admiring their unique beauty and their boundless team spirit. Her parents wanted something special for her birthday, so Chris set to work on the original Lydia's bee pendant.
He was so inspired by what he learnt about the honey bee when crafting Lydia's pendant that he started a collection, inviting others to celebrate this precious part of British wildlife too. So Lydia's Bees was born.
Did you know…?
Honey bees are social creatures, all working together for the good of the hive. The worker bees themselves inspired our collection; they may be small, but they make a huge impact, from building the honeycomb to foraging for nectar. So if you know someone who puts family and friends first and who deserves celebrating, why not treat them to a thoughtfully crafted honey bee they'll love forever?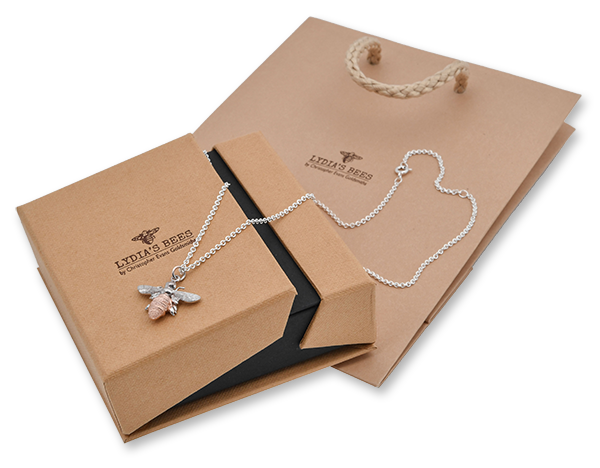 97% of natural bee and butterfly habitat has been lost in the UK over the last seventy years, which is devastating news for our biodiversity. It's a shocking number, but if we work together we can help to restore these lost habitats and #bringthebeesback.
Want to help? Initiatives like Beebombs help to grow new native wildflower habitats that are just perfect for bees. It's easy to scatter Beebombs and grow your own bee-friendly wildflower patch! You can also find out more about bees and get involved in conservation work through the Bee Friendly Trust.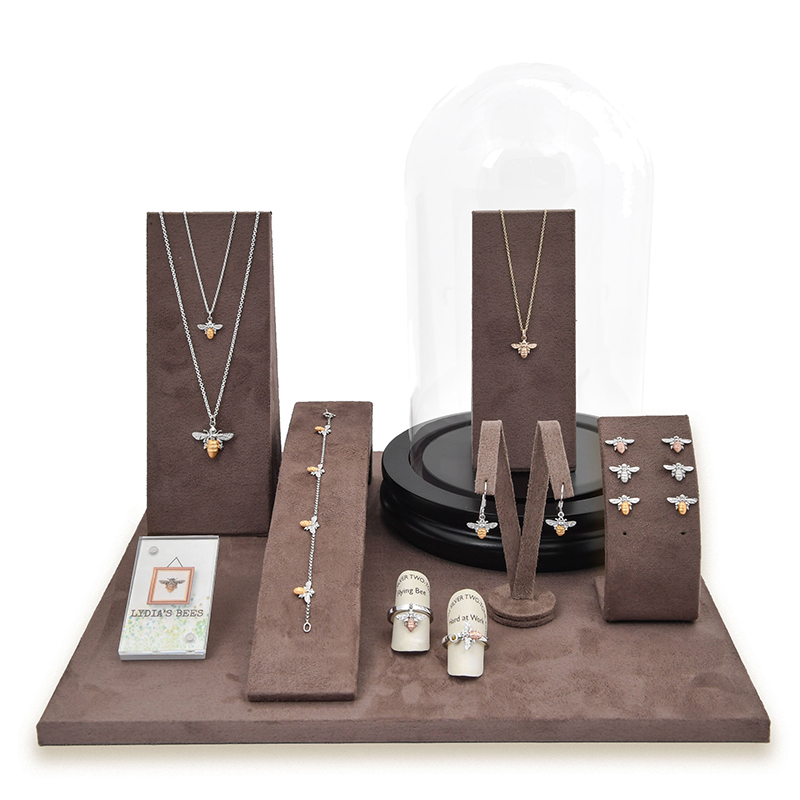 Give us a buzz: 01625 850 545
Or email our Head Beekeeper: