A bee-autifully intricate bee from the Lydia's Bees collection makes an ideal gift for the nature lover in your life. Our little bees are made from solid silver, gold, or rose gold and some are finished with an additional colour to make them even more special.
Don't see the bee you're looking for? Ask us about our bee-spoke service; we'd love to make something personal and truly unique just for you!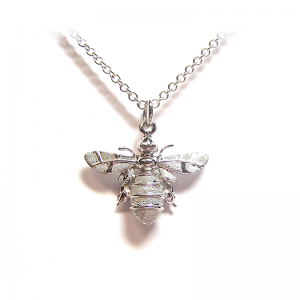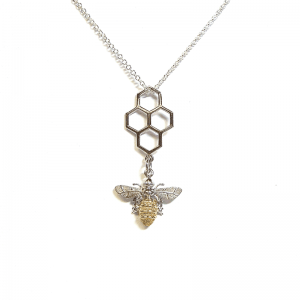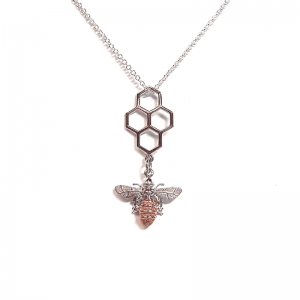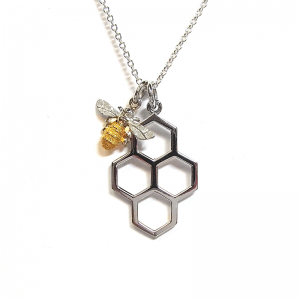 Large bees, little bees. Gold bees and silver bees. The bee pendants from Lydia's Bees are popular for an obvious reason - they're bee-autiful! With delicate details including fuzzy bums and glistening wings, who wouldn't want one?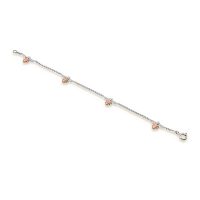 Our classic bee colours of silver, silver and gold, or silver and rose gold appear in miniature, dancing across a fine bracelet.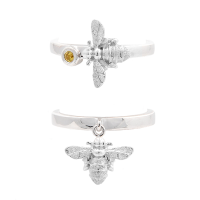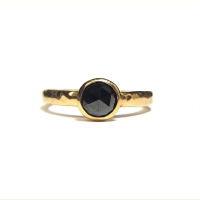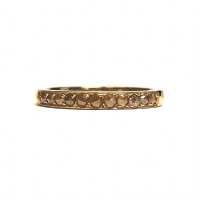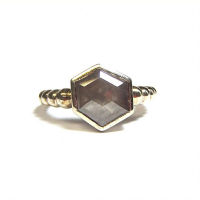 This special collection of bee-themed rings includes stunning rough-cut diamond pieces as well as two exciting styles featuring our delicate coloured bees.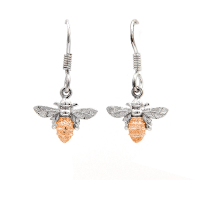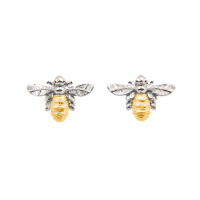 Our adorable mini bees are available in their classic colours as hook or stud earrings.
These aren't just any little bees! Our honey bee collection is truly unique, specially designed by Christopher Evans and hand-finished with intricate detail.
Elegant and delicate, our little bees come in solid or mixed metal combinations of silver, gold and rose gold so that you can create your own signature look or make that special gift even more personal. Bee-autiful.
The more bees the better! If you'd love a Lydia's Bee in a different style we can design and craft an original piece just for you. Email our head beekeeper to find out more.
97% of natural bee and butterfly habitat has been lost in the UK over the last seventy years, which is devastating news for our biodiversity. It's a shocking number, but if we work together we can help to restore these lost habitats and #bringthebeesback. 
Initiatives like the Beebomb help to grow new native wildflower habitats that are just perfect for bees. You can also find out more about bees and get involved in conservation work through the Bee Friendly Trust.